Volunteering
Thousand Islands National Park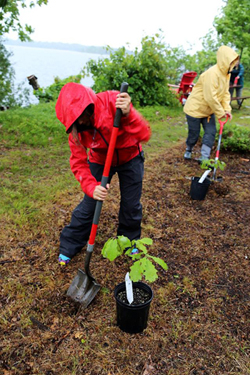 Get up close and personal with Thousand Islands National Park by volunteering. Volunteer opportunities are open to visitors and residents alike.
Go behind the scenes, learn something new and make a difference in helping to protect the amazing natural and cultural treasures of the park.
There are lots of ways you can volunteer. Volunteer as an individual, family or group.
Contact us by email with the subject line "Volunteering".
(All personal information submitted is protected by the Privacy Act.)