Île Quarry
Mingan Archipelago National Park Reserve
An excellent place for family excursions, full of discoveries. The "boardwalks" laid out all over the island take you past the former sea cliffs and through forests, peat bogs and the barrens. A number of splendid monoliths await you at Anse des Érosions, to the south of the island. For the more adventurous, experience Nature's grandeur while hiking the shoreline around the island's perimeter. Camping, hiking, picnicking - here you'll find something for everyone.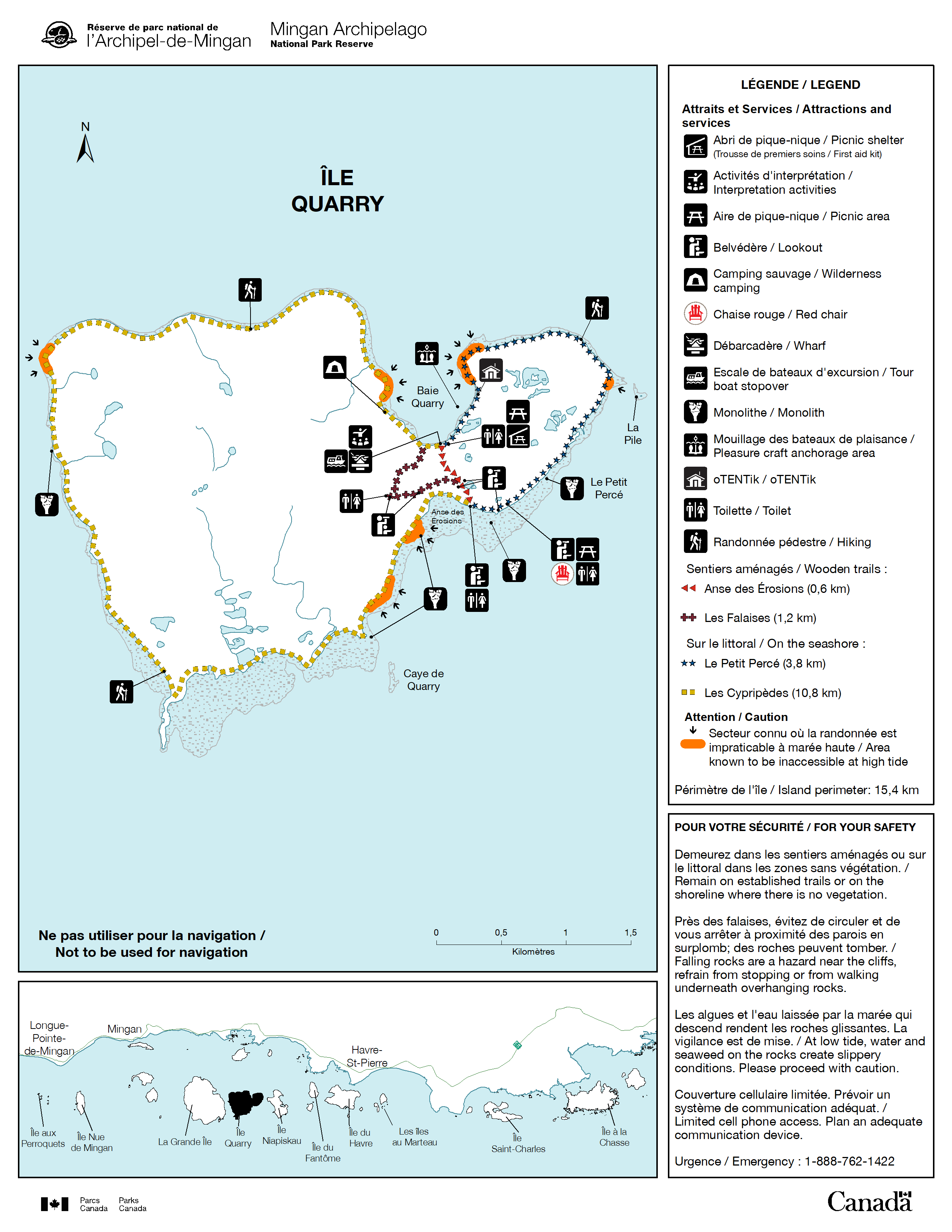 Download the map in high resolution (JPEG, 2.3 Mb)
Trail map and regulations
While hiking, remain on established trails or on the shoreline where there is no vegetation.
Falling rocks are a hazard near the cliffs. When possible, keep a safe distance, avoid walking beneath overhanging rock and do not stop next to the cliffs.
At low tide, water and seaweed on the rocks create slippery conditions. Please proceed with caution.
Western islands of the archipelago