Stand up paddleboard safety
Stand up paddleboarding (SUP) has recently exploded in popularity. It is accessible, fun and is a great way to explore coastal and inland water at Parks Canada places. Like any activity in any environment, make sure you "know before you go" and that you match your adventure with your ability level and the conditions that day. Make sure that you have the right equipment to have fun safely. Here is some information to ensure you are ready:
SUP regulations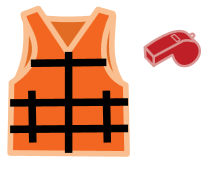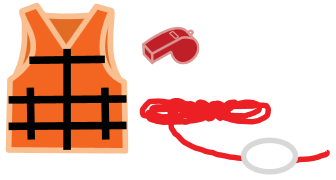 Parks Canada highly recommends wearing a PFD and leash.
Transport Canada supports leash use, but not as a replacement for lifejackets and PFDs.
Inflatable PFDs are prohibited for people who are under 16 year of age.
Check the Transport Canada Office of Boating Safety website for the latest regulations and more safe boating tips.
Cold water safety
Even if it is warm outside, water bodies can be very cold, especially in the mountains or along the ocean's coastline.
Bathing suits are not always suitable for cold water activities. Stay warmer and stay afloat with thermal protection, like a wetsuit.
Be aware of the first signs of the effects of cold water. (shivering, loss of coordination, slowing down, numb hands and feet).
Always wear a PFD or a lifejacket. Need help choosing one?
Water safety tips
Alcohol and cannabis don't mix with water - don't use these substances before or during swimming or boating.
Paddle with a partner, and stay close to shore.
Let someone know where you're going and what time you should be back. If you are heading on a longer trip, consider using the AdventureSmart trip planning app to let your friends and family know when you should be expected back and when you've made it off the water.
Check weather conditions and forecasts, including forecast for tides and swells if you're on the ocean:
Be aware of tidal currents, fog, wind and other hazards. Remember that you will have to paddle back to where you started!
If you see that bad weather is coming in, paddle closer to shore, as the wind can change rapidly and create large waves in a matter of minutes. Get off the water if you hear thunder or see lightning.
More information