Visitor safety
Saguenay–St. Lawrence Marine Park
We rarely head out for an outdoor adventure with the expectation that something will go wrong, and most times everything will go right. However, sometimes the unexpected happens and when it does, it's important that you are well informed and well prepared to minimize the negative impact of unfortunate circumstances.
For general information on how to stay safe and a list of the 10 essential items you should bring when enjoying the outdoors visit: AdventureSmart.
For important information about staying safe while enjoying Saguenay–St. Lawrence Marine Park, please explore the topics below: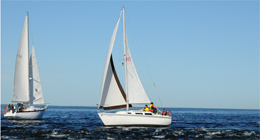 Cold water combined with tides, currents and traffic can be a dangerous mix. Make your aquatic adventure safe and enjoyable by following these tips.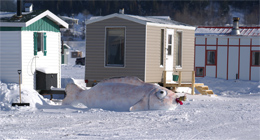 In wintertime, the ice cover is changeable and influenced by currents, tides and, in some places, the seaway. Make sure you are safe by keeping these facts in mind.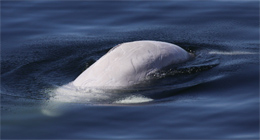 The Marine Park waters are home to an exceptional marine fauna. Your activities can impact your safety and that of wildlife. Make sure you follow these few guidelines to carry out an activity in respect of all wildlife.
Safety is everyone's responsibility. At Parks Canada, we do our part to make sure you can have a safe visit by assessing the risks, managing hazards, and making sure that safety information is freely available to everyone. You can do your part as visitors by making sure you seek out the information you need to stay safe and make well informed decisions while enjoying these special places. Visit our websites and stop at a visitor center to speak with our employees for the most up to date information. Make sure you are fully prepared for whatever activities you choose to participate in so you can have a safe, enjoyable and memorable visit.
Emergency contact information
Garde côtière canadienne
- Canadian Coast Guard Marine Rescue Centre and Marine Pollution Radio:
Radio VHF ch.16 (156,8 MHz) Available 24 hours a day, 7 days a week
On a cell phone dial*16
- Marine Rescue Centre: 1 800 463-4393
- Marine Pollution: 1 800 363-4735
Regarding collisions with or disturbances of marine mammals
- Parks Canada: 1 866 508-9888
Available 24 hours a day, 7 days a week
- Le Réseau québécois d'urgence pour les mammifères marins (Quebec marine mammal emergency network): Regarding a marine mammal that is either wounded or in trouble: 1 877 722-5346
Fire, police and ambulance : 911