Interpretive experiences
Rocky Mountain House National Historic Site
Blacksmith Station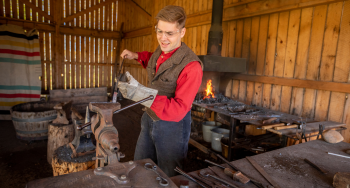 Blacksmiths crank the blowers and shape iron into useful objects at the hardware store of the 1800s.
---
Follow the Bison Herd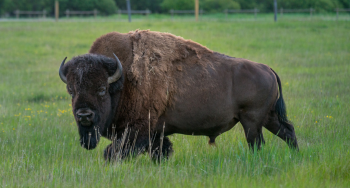 Listen to stories of Indigenous Peoples following the movements of bison, and how it is integral to their culture and way of life.
---
Kids Activity Books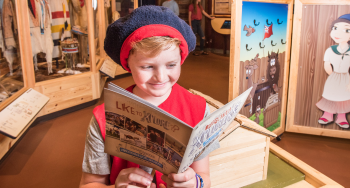 Ask for a Parks Canada Xplorers Guide filled with exploration activities. For younger kids, ages 6 and under, pick up the Parka Activity Booklet.
---
Métis Camp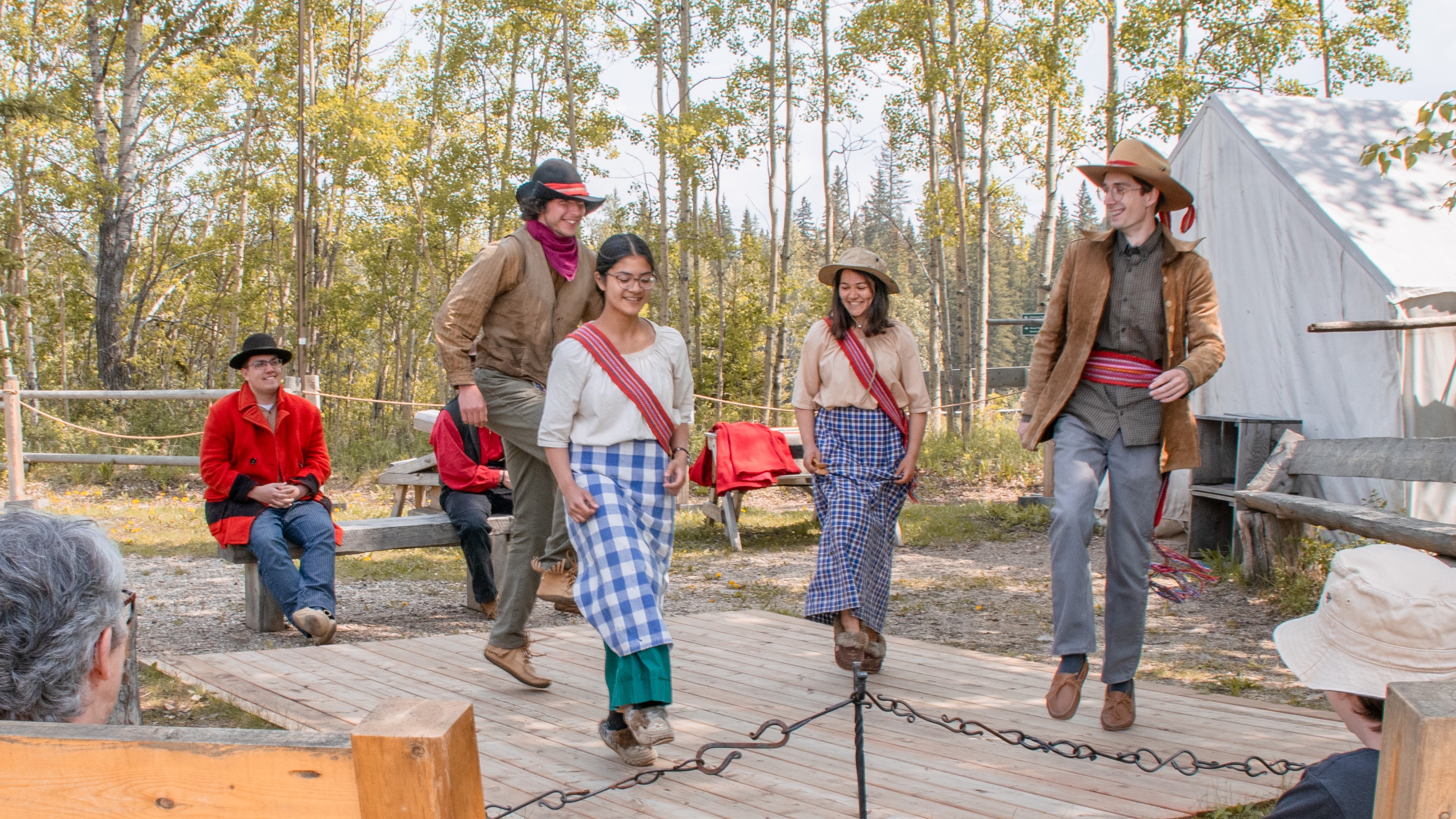 Experience Métis culture and traditions such as fur trading, beading, fiddling, and jigging.
---
Play Fort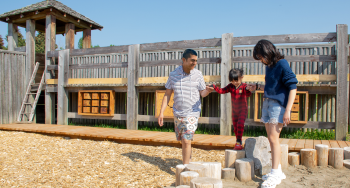 Channel your inner voyageur in this 1⁄4 scale replica of a fur trade fort. Have fun in the children's play area and enjoy the puppet show about legendary explorer David Thompson!
---
Visitor Centre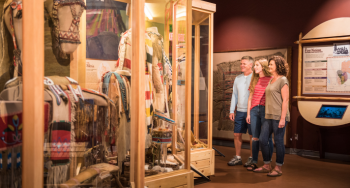 Artifacts and interactive exhibits offer a window into the life of fur traders and Indigenous Peoples. Pick up a souvenir, artisan merchandise, or snack at the Trading Post Gift Shop.
---
Open your senses to more…
The longer you stay, the greater your chance of experiencing more ways this place is special. Perhaps you will witness an Indigenous elder leading a sacred teaching or an archaeologist will unearth an ancient artifact. Coyotes yip while the full moon rises over the river. Stay awhile, let Rocky surprise you.