Hours of operation
Banff National Park
Banff National Park is open year-round. Visitor Centres offer maps, brochures, permits, backcountry reservations, up-to-date park information, weather, trail, avalanche and road reports, interpretive exhibits and events.
Visitor centres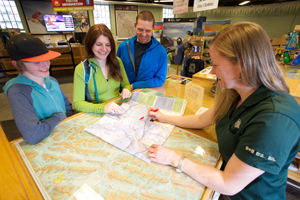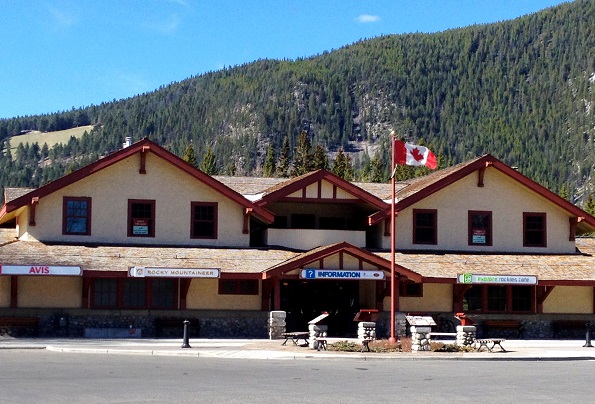 ---
Banff Lake Louise Tourism has an office in the Banff Visitor Centre and in the Lake Louise Visitor Centre.
Please note hours are subject to change.
---
Lake Louise Inspection Station
For non-motorized watercraft

May 19 - October 9 - 9 a.m. - 5 p.m.
Lake Minnewanka Inspection Station
For non-motorized and motorize watercraft.
May 19 - June 4: 8 a.m. - 4 p.m.
June 5 - September 5: 7 a.m. - 7 p.m.
September 6 - October 15: 8 a.m. - 4 p.m.
Motorized watercraft inspections are available by appointment from October 16, 2023, to May,14 2024.
Appointments must be booked 48 hours in advance.
Inspections can be booked by emailing bfuaisprevention-eaeprevention@pc.gc.ca. Or by calling and leaving a message at (403) 497- 5821. Please include the following information:
Date of launch.
Time you would like to have your watercraft inspected.
Boat Registration Number.
Province/State of Origin.
Type of watercraft (Fishing Boat, Jon Boat, Cabin Cruiser, Pleasure Craft, Inflatable).
Propulsion Type (Outboard, Inboard, Inboard outboard, Trolling, Jet, Sterndrive).
Please ensure that your watercraft is CLEAN DRAIN DRY.
---
There are two townsites in the park, the town of Banff and the hamlet of Lake Louise. Both offer a variety of services, accommodations, dining opportunities, shops and attractions. Contact Banff Lake Louise Tourism for details.
Town of Banff: Population 8,865

Hospital
Medical and dental clinics
RCMP (police)
Public library
Postal office
Banks
Grocery stores
Gas stations
Vehicle rentals
Laundromats
Equipment rentals
Arena and recreation grounds
Restaurants & cafes
Hotels, hostel and campgrounds
Gifts and souvenirs
Public restrooms
Wheelchair accessible
Village of Lake Louise: Population 500

Medical clinic
RCMP (police)
Grocery store
Bank machine
Gas stations
Postal outlet
Laundromat
Equipment
Restaurants and cafes
Hotels, hostel and campgrounds
Gifts and souvenirs
Public restrooms
Wheelchair accessible
---
Accessibility
Banff National Park offers a variety of wheelchair accessible services and facilities. Contact Visitor Centres for details.