Caribou recovery
Jasper National Park
Keeping caribou on the land
Indigenous knowledge holders and archaeologists know that humans and caribou have shared the lands in what is now Jasper National Park for thousands of years. A very old caribou antler found preserved in an ice patch shows that caribou have existed here for at least 1300 years.
Mountain caribou depend on vast and undisturbed habitats. Over the last fifty years, mountain caribou herds in Alberta and British Columbia have gotten smaller in number and some herds have disappeared. Protected areas like national parks are key for their survival.
Parks Canada, in collaboration with partners, is working to protect and recover caribou in Jasper National Park. Our goal is to support caribou to once again thrive on their own.
Get to know caribou
How we are helping
Past, Present and Future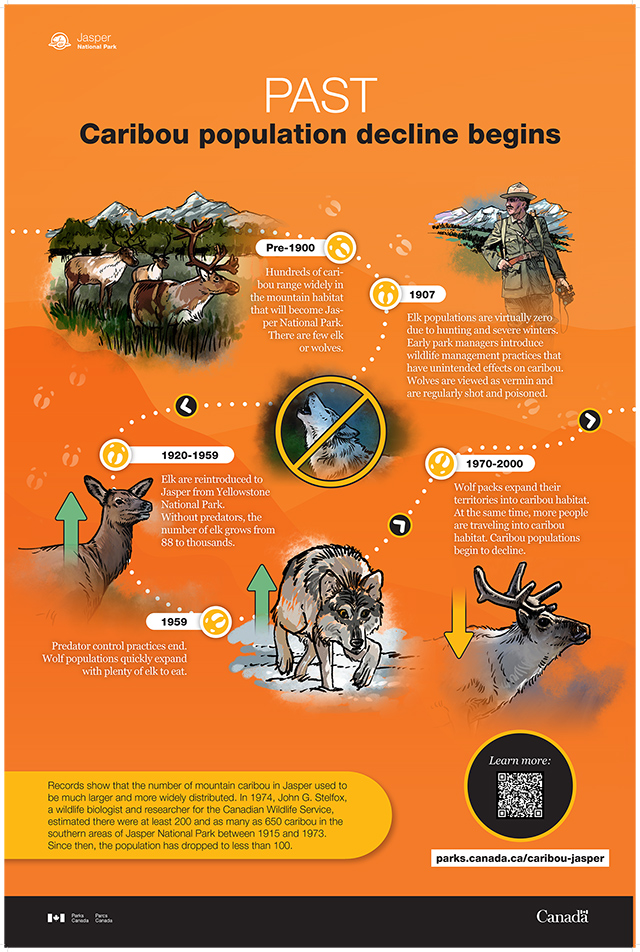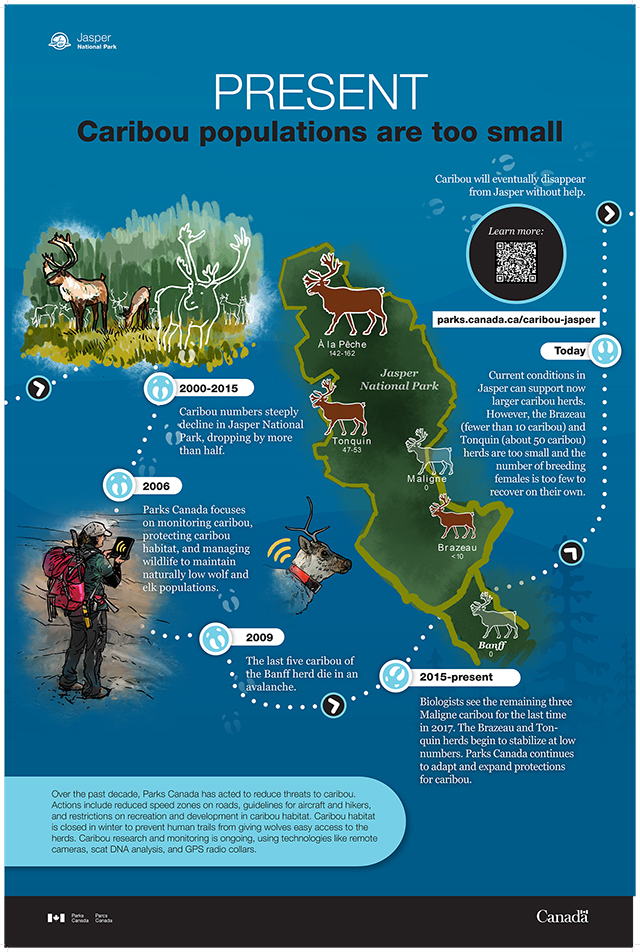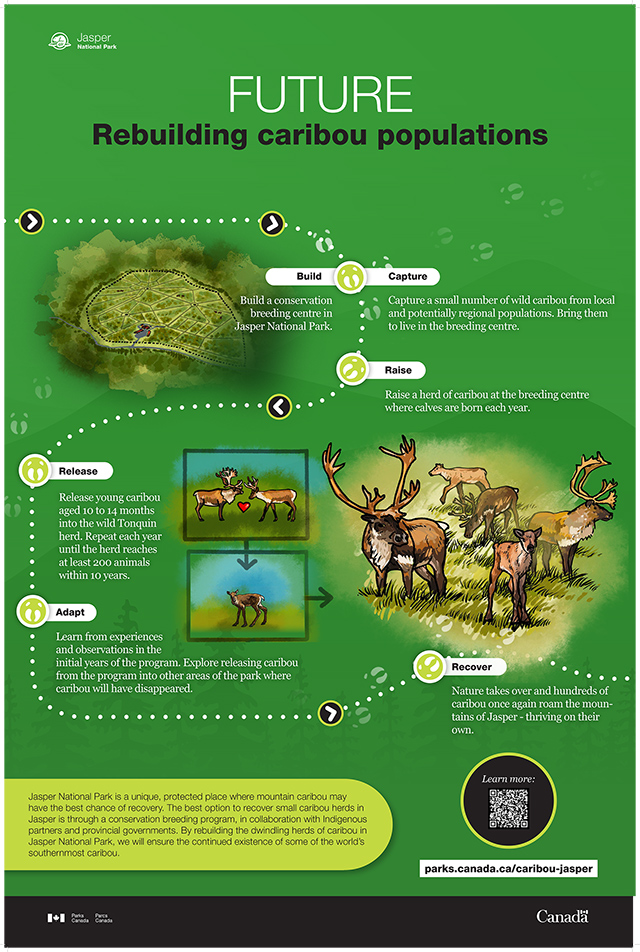 News and updates
On February 27, 2023, the Honourable Steven Guilbeault, Minister of Environment and Climate Change and Minister responsible for Parks Canada, announced plans to move forward on a new caribou conservation breeding program to support southern mountain caribou recovery in Jasper National Park.
Now available online: a summary of caribou conservation in Jasper National Park and Parks Canada's new conservation breeding program.
Now available online: A report on what we heard during consultations about the conservation breeding program between April 1 and September 2, 2022.
Newsletters
Caribou newsletters since October 2020 are available to read on the Jasper National Park newsletter page.
---
Take part
Join our mailing list

Join our mailing list
Follow the caribou story on our social channels

facebook.com/JasperNP

twitter.com/Jaspernp

Join the conversation by using #jaspercaribou
Check out some organizations working to help mountain caribou:
---
Contact
Caribou Recovery Program
780-883-0391
caribou@pc.gc.ca