Mountaineering and climbing
Glacier National Park
The
American Alpine Club Climber's Guide to the Columbia Mountains of Canada Central
(1992) states, "This famed district is one of the the great classic areas of North American alpinism. It offers fine climbs on rock, snow, and ice at all standards of difficulty, with a great deal, in particular, for the intermediate mountaineer." (p.213)
Peaks of the Hermit Range, the Bonney and Bostock Groups, the Van Horne Range, Purity Range, Dawson Range, and the especially challenging Sir Donald Range all lie wholly or in part within Glacier National Park. Parks Canada provides a Climber's Descent Guide to Mount Sir Donald (PDF, 2 mb).
Glacier National Park is the acknowledged birthplace of mountaineering in North America. In 1888, two British mountaineers, Rev. William Spotswood Green and Rev. Henry Swanzy, completed the first recreational technical climbs in the Selkirks. Eleven years later, the services of Swiss guides were provided for guests at the Glacier House hotel in Rogers Pass. Those guides created the network of trails, providing access to local peaks, that has remained to this day.
Prior to the completion of the Trans-Canada Highway through Rogers Pass in 1962, climbers accessed Glacier National Park by train. Tied to the railway as it was, mountaineering became an integral part of the history of the park, and continues to be a major attraction for backcountry recreationists, whose numbers have quadrupled in the past ten years.
Climbing requires special skills and equipment. For additional advice on routes, conditions and applicable fees, contact the Rogers Pass Discovery Centre. Voluntary registration services also are available at the Centre.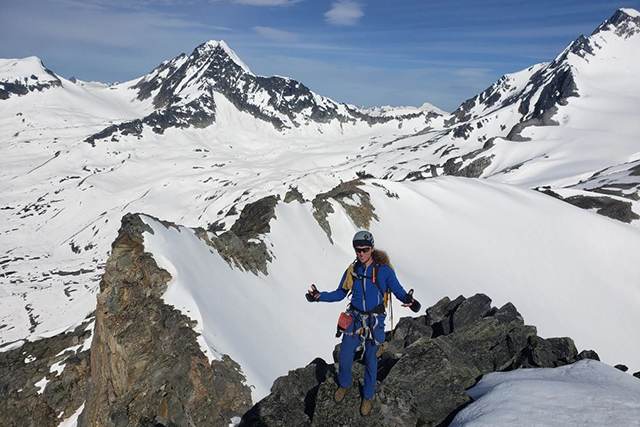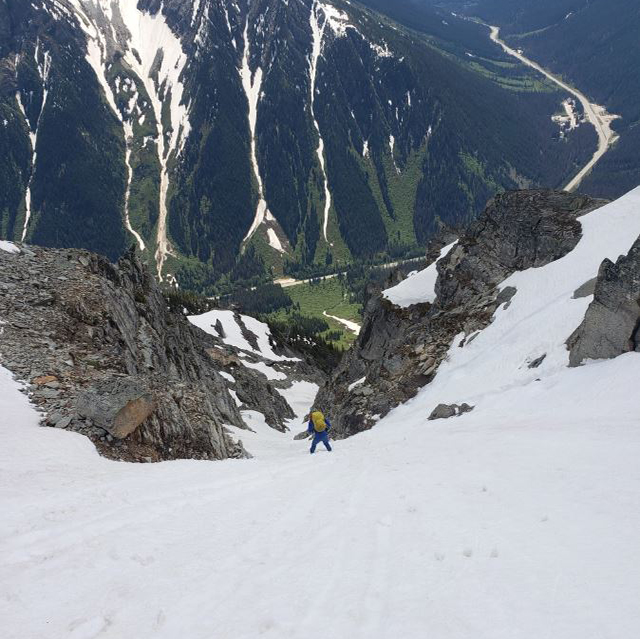 See also:
Download the Hiking in Glacier National Park brochure (PDF, 4 MB)
Download the Climber's Descent Guide to Mount Sir Donald (PDF, 2 MB)
---