Cross country skiing
Riding Mountain National Park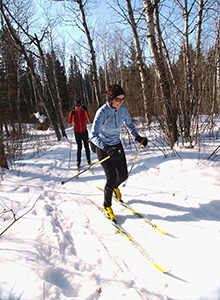 Visitors will be able to enjoy some of the most popular cross country ski trails in RMNP this winter, thanks to the assistance of community members surrounding RMNP.
RMNP offers trails for all levels of ability. The trails are not patrolled daily. Safety is the skiers' own responsibility. Know your enemies - fatigue, hypothermia and frostbite.
Inform a reliable person of your plans, stick to the plan and check in with them on your return.