Challenge yourself
Cape Breton Highlands National Park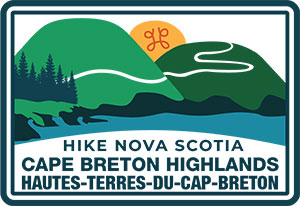 Hidden Gems of the Highlands challenge
The Cape Breton Highlands hold a treasure at every step: the grand views; the microscopic wonders; the plethora of stunning natural phenomena, thought provoking rarities and wow moments in between.
Discovering and experiencing some of these gems will give you the opportunity to earn a Cape Breton Highlands National Park Hidden Gems of the Highlands Badge to add to (or start) your collection of Hiker Challenge badges presented by Hike Nova Scotia.
This new program will take you to places beyond those advertised far and wide and offer you a deeper glimpse into the "Heart of the Highlands".
Learn more about the Hidden Gems of the Highlands challenge
---
Red chair challenge
Ten red chairs. Ten breathtaking locations. You.
Don't just do something...sit there!
This challenge is an invitation to savour the views of our absolute favourite places in Cape Breton Highlands National Park. Go and find them!
Share your experience by posting photos of the red chairs you find and tagging our Facebook Page – but don't reveal the location!
---
10-trails-in-one-day challenge
Explore ten short trails in one day and discover a variety of habitats, including Acadian, Boreal and Taiga. These trails are easily done at a leisurely pace if you walk regularly. See suggested trails below!
Suggested trails:
1. Le Buttereau
2. Bog
3. Benjie's Lake
4. MacIntosh Brook
5. Lone Shieling
6. Jigging Cove
7. Jack Pine
8. Green Cove
9. Freshwater Lake
10. Freshwater Lake Look-Off
---
A hearty Highlands challenge
Earn the park's topographic map and major bragging rights for a year by hiking Cape Breton Highlands National Park's 26 trails! This is your chance to get up close and personal with the complex habitat of northern Cape Breton. Bring a signed list with trail names or photo documentation (a photo of you on each trail) and dates hiked to either park visitor centre.