Tuktut Nogait National Park
Tuktut Nogait National Park is open for visitation, however, given its remoteness and Parks Canada's limited search and rescue capabilities in the western Arctic, recreation activities are prohibited in some areas of the park.
Tuktut Nogait is one of the most isolated parks in North America, and rescue services and facilities are limited. If you are considering visiting the park, read the FAQ below. It is important for visitors to be self-sufficient, self-reliant, and capable of handling emergencies. Parks Canada has a search and rescue team based in Inuvik, however, rescue operations are dependent on weather, aircraft, and staff availability. Additionally, due to the impacts of COVID-19, rescue services are greatly reduced.
The landscape and wildlife of the 18,890 sq km national park is seen by those privileged few willing to travel 170 kilometres north of the Arctic Circle. Tuktut Nogait National Park features rolling hills, three major rivers, steep canyons, waterfalls, barren-ground caribou and the continent's fiercest predators.
Frequently asked questions

Who can visit Tuktut Nogait National Park?

Effective April 1, 2022 anyone regardless of vaccine status can enter the NWT, and self-isolation plans are no longer required.

For more information on entering the NWT, please visit: https://www.hss.gov.nt.ca/en/services/covid-19.

Are there restrictions for paddling the Hornaday River?

Access to the canyons downstream of Uyarsivik Lake on the Hornaday River is prohibited. This includes La Roncière Falls.

For non-commercial paddling groups, Parks Canada highly recommends a minimum of two watercrafts per party to maximize the ability to self-rescue. Additionally, each party will be required to carry a communication device (i.e. Garmin inReach), and submit contact numbers prior to registration.

All paddlers must obtain a Parks Canada permit and must register prior to entering Tuktut Nogait National Park.

Are there restrictions for hiking in Tuktut Nogait National Park?

Hiking is permitted anywhere in the park, except into the canyons surrounding the Hornaday River downstream from Uyarsivik Lake. This includes the canyons surrounding La Roncière Falls.

All hikers must obtain a Parks Canada permit and must register prior to entering Tuktut Nogait National Park.
More places to discover with Parks Canada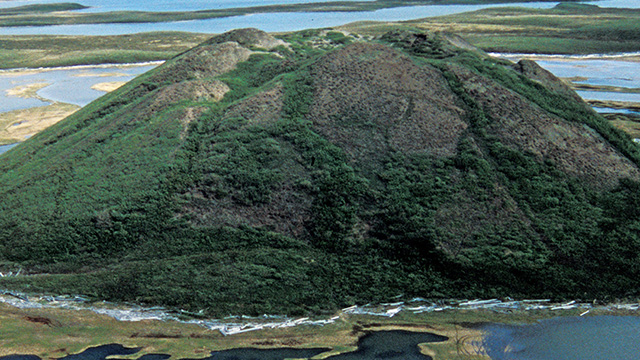 Pingo Canadian Landmark protects a unique arctic landform: ice-cored hills called pingos. Rising out of the flat tundra, these hills provide a distinctive backdrop to the community of Tuktoyaktuk, Northwest Territories.
Rafters from around the world meet up in Ivvavik National Park. The Firth River slices through canyons and mountain valleys to the Arctic Ocean.  A fly-in base camp offers hikers access to an Arctic landscape of tors, peaks and rolling hills untouched by the last Ice Age.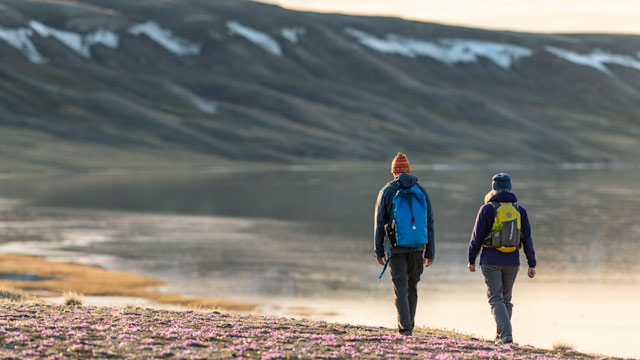 Located in Canada's Northwest Territories, Aulavik is among the country's most remote national parks. But it rewards adventurers with untouched tundra, pristine rivers, archaeological sites and ample wildlife, from muskoxen to seals and other marine mammals.