Your Parks Canada Discovery Pass gives you access to over 80 destinations for 12 months..
Can't decide whether to head for the mountains, dive into the 18th century, or explore golden shores? We've got an app for that! Start planning your next trip with the help of these handy tools.
Be the first to know! Get seasonal updates about Parks Canada places delivered right to your inbox.
Find out about events, hidden gems, trip planning, wildlife, contests, promotions and more!
Sign up today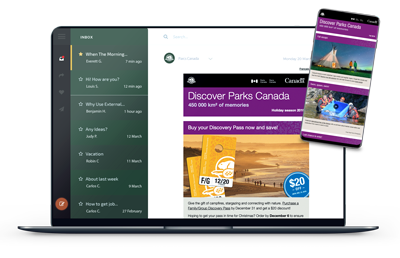 Woah! Download our app now and enjoy valuable travel tips, trail maps and a whole host of cool features.
Easily find Parks Canada sites where you can do your favourite activities
Plan your camping trip to perfection with packing lists, tips, personalized itineraries, and even recipes
Find Learn-to Camp activities and special events
Learn about BioBlitz activities and get involved in conservation
Discover hidden gems and captivating stories about Parks Canada
Unlock fun photo features
Start planning a visit to your Parks Canada dream destinations, no matter where you are.
The Parks Canada brochure, a must for every Canadian coffee table! Get the inside scoop on Parks Canada's new range of accommodation, from the tear drop-shape Ôasis to the ultra-modern MicrOcube tucked away in the forest. Be inspired by stunning photography, unique experiences and the promise of adventure ahead. Start making plans for that special trip! Ready to start planning your next trip?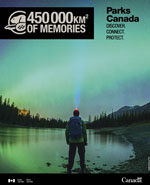 Regional Vacation Planners
Know which province you want to visit? Choose from six stunning regions across Canada and plan the perfect Parks Canada vacation. Exciting itineraries, amazing experiences and a wealth of top-notch services and fun activities are waiting to be discovered on every inspirational page.

Social media
Follow Parks Canada on social media to get the latest scoop, find out answers to any questions you might have, and to score some serious travel inspiration from our videos and photos! Check us out on Twitter, Instagram and Facebook, and don't forget to subscribe to our YouTube channel too!