Fathom Five National Marine Park
In the traditional territory of the Saugeen Ojibway Nation, this park has sparkling blue water, rugged shoreline scenery and the famous Flowerpot Island rock formations. World renowned scuba diving on 24 shipwrecks, in the heart of the Great Lakes.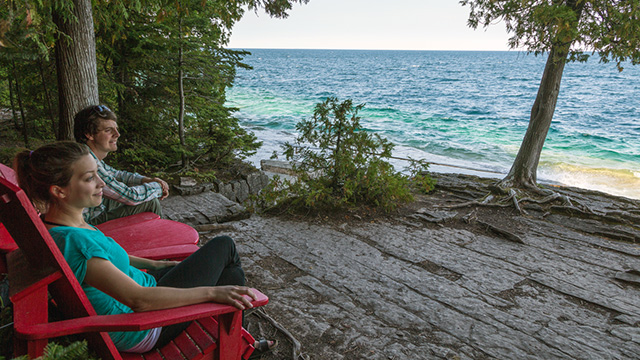 Camp in Flowerpot Island's serene backcountry for a peaceful escape to nature.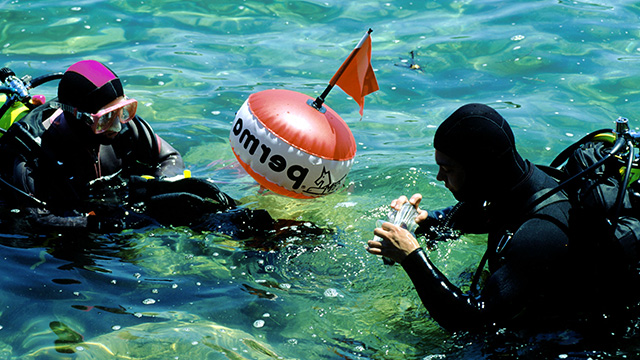 Dive into Lake Huron and discover an underwater world of natural and cultural treasures.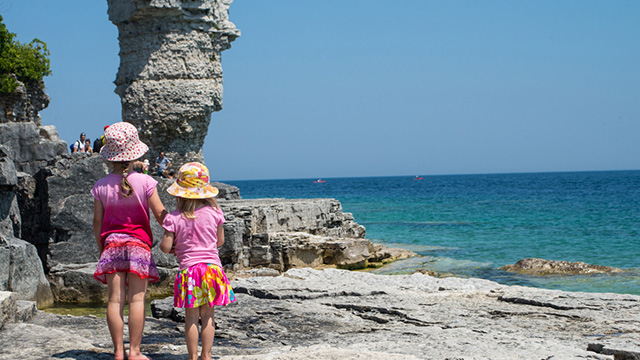 Book a local tour boat to hike the trails of Flowerpot Island.
Visiting Fathom Five National Marine Park
About Fathom Five National Marine Park
Contact information, jobs, permits and licenses, public consultations, plans, and policies.
Conservation and science, geology, and research priorities.
History and marine heritage.
Contact us
Contact Fathom Five National Marine Park
General inquiries:
Telephone: 519-596-2364
Toll-free: 1-888-773-8888

bruce-fathomfive@pc.gc.ca

For immediate threat or danger to a person or building, call 911.
For national park violations, campground disturbance and public safety issues, call 1-877-852-3100
Hours of operation
November 1, 2023 to April 30, 2024
Visitor centre
Daily 9:00 am to 5:00 pm
More places to discover with Parks Canada