Historic Canal Regulations
Trent-Severn Waterway National Historic Site
Every boater should read and be familiar with canals regulations.
There are a number of activities that are prohibited or restricted at a canal. These are not limited to, but include:
no excessive noise between 11:00 p.m. and 6:00 a.m.;
no fishing within 10 metres of a lock or approach wharf or fishing from a bridge over a navigation channel;
no diving, jumping, scuba-diving or swimming in a navigation channel or within 40 metres of a lock gate or a dam;
no water-skiing or towing activities while in a navigation channel;
pets are to be restrained at all times by a leash or contained in an enclosure. Please 'stoop and scoop' and ensure proper disposal in a receptacle.
Contact us for a copy of the Historic Canals Regulations
---
Speed Limits
In an effort to protect the environment, shoreline property owners and the safety of all boaters, over 75 speed limit zones have been established along the navigation channels of the Trent–Severn Waterway. All zones are posted with signs and regulated under the Boating Restriction Regulations, part of the Canada Shipping Act.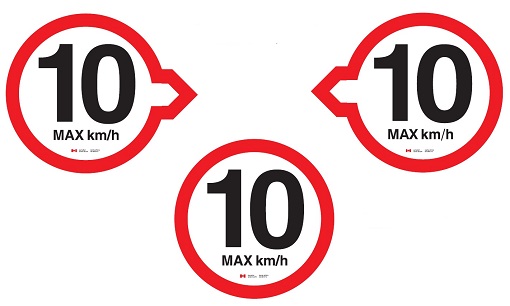 There are two types of signs—the boundary markers (arrow signs) which identify the beginning and end of a speed zone, and speed limit signs (circles), which remind boaters to obey the speed limit while they are in the zone. Both types of signs are either posted on the shoreline, on structures, or are attached to floating white buoys adjacent to the navigation channel.
Police officers patrol speed limit zones and may charge boaters found exceeding the speed limit. Where posted on the two canals, the speed limit is normally 10 km/hr (6 mph).
---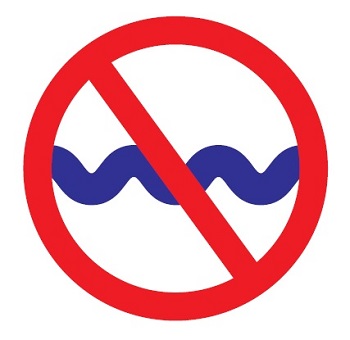 Watch your wake
Boat wake and wash is a major problem along the Trent–Severn Waterway. Damage to private property, the natural environment and other vessels continues to occur.
As a boat operator, you should be aware of the speeds at which your boat produces a maximum and minimum wake. When travelling through a 'no wake' zone, or cruising close to shore, in narrow channels, near other boats, swimmers or docks, operate as close to dead slow as possible while maintaining control of your vessel.
---
Alcohol restrictions
The rules for operating a boat while impaired are the same as for driving a car. It is against the law. Anyone convicted of piloting a boat while impaired may lose their driver's licence. It is also against the law to have a vessel underway while there is any open liquor not stored in accordance with the Liquor Licence Act. It's fine to enjoy a drink but it can only be done in a boat that is equipped with a permanently fitted head (washroom), sleeping accommodations, cooking facilities and is properly docked or at anchor. Consumption of alcoholic beverages is not permitted on Parks Canada property, including docks and picnic areas.