Walking trails along the Rideau Canal
Rideau Canal National Historic Site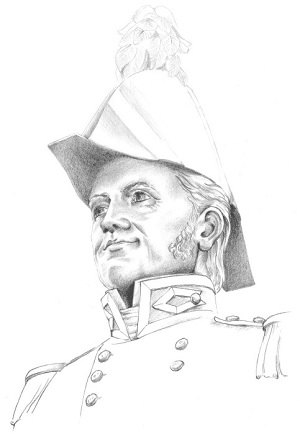 The Rideau Canal National Historic Site is part of a national system of parks and historic sites managed by Parks Canada. The 202 km waterway is a chain of beautiful lakes, rivers and canal cuts linking Kingston, at the head of Lake Ontario, to Ottawa, Canada's capital. It has 47 locks, over 20 dams and a variety of buildings, constructed between 1826 and 1832 under the supervision of Lieutenant Colonel John By of the Royal Engineers.
The Rideau Canal was specifically designed for steam-powered vessels and is one of the greatest engineering feats of the 19th century. It is the best-preserved slackwater canal system and its mode of operation has changed very little since the beginning. The United Nations Educational Scientific and Cultural Organization (UNESCO) designated the canal a World Heritage Site in 2007.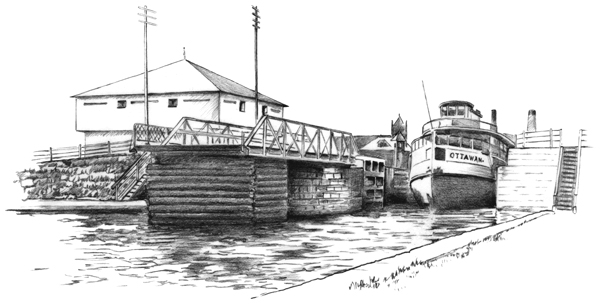 In the history of the canal there have been three different eras. The military period began with canal construction that provided a secure defensible supply route from Montreal to Kingston, an alternative to the St. Lawrence River in the uneasy years following the War of 1812. The Merrickville blockhouse is the largest military fortification that was built on the canal.

A slow military decline over the next couple of decades resulted in the canal becoming primarily a commercial waterway. Timber, potash, mica, feldspar, iron ore and phosphate were shipped along the Rideau by steamer and barge destined for the United States, Montreal or England. With the advent of railroads, which were quicker and more economical, the canal's commercial activity became mostly local. The 1880s heralded in the recreational period with luxury excursion steamers, such as the Rideau King and Rideau Queen, ferrying loads of travelers and sightseers along the picturesque waterway. Today, the canal continues to be an international recreational attraction, accessible both by water and by land.