Rideau Canal National Historic Site
The Rideau Canal is North America's best-preserved "slackwater" canal, and the only one from the great 19th century canal-building era that still operates along its original route with most of its original structures intact. Today, Parks Canada welcomes visitors to this UNESCO World Heritage Site to experience travel along an iconic route. Pleasure boaters and paddlers fill the locks, while other visitors come by land to marvel at the historic locks in action.
Please note: Parks Canada is not responsible for operating the Rideau Canal Skateway. For any questions related to the Skateway, please visit the National Capital Commission website or telephone 613-239-5234
Features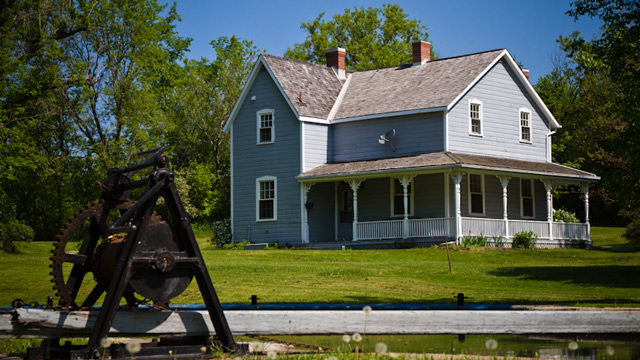 Stay the night alongside the canal in a fully restored lockmaster's house.
Lakes, marshes, rivers and locks are all part of the trip.
Visiting the Rideau Canal National Historic Site
About the Rideau Canal National Historic Site
Along its 202 km route from Ottawa to Kingston, the Rideau Canal passes through four distinct natural landscapes.
Discover the history behind the 22 lockstations that make up the 202 km route from Ottawa to Kingston.
Management and operations
Water management, jobs, real property, occupation and development, film and video productions, commercial permits, and management planning.
Water levels, drawdown, outlook and updates, local conservation authorities, frequently asked questions.
Status updates, info bulletins and frequently asked questions about critical projects that may affect your visit.

Planning to visit during COVID-19?
Contact us
Telephone: 613-283-5170
Toll-free: 1-888-773-8888
Email: rideau@pc.gc.ca
Hours of operation
The navigation season runs from Victoria Day to Thanksgiving (mid-May to mid-October).
Complete schedule
More places to discover with Parks Canada