Partners
Lachine Canal National Historic Site
By working in collaboration with respected organisations that share our values, Parks Canada is able to better deliver its promise to Canadians by continuing to be a world leader in the protection and presentation of Canada's natural and cultural heritage. We believe in sharing leadership and working with our partners to offer unique, inspiring opportunities for Canadians to discover our treasured places and to achieve extraordinary results.
Lachine Canal National Historic Site is proud to be formally collaborating with the following partners: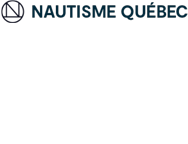 Nautisme Québec
Nautisme Québec is a non-profit organization representing the water sport and boating industries in Quebec. As a sectoral tourist association, its mission is to promote Quebec's nautical areas. Nautisme Québec collaborates with Quebec Waterways to increase attendance at Parks Canada's historic canals in Quebec, specifically by the dissemination of quality information on its media such as the Nautiguide and the iNautique application, as well as at the Montréal Boat and Watersports Show.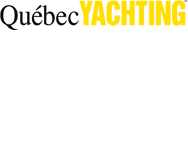 Québec Yachting
Quebec Yachting magazine is published by Editions Jean Robert inc a leading Quebec publisher. The goal of the magazine, the website quebecyachting.ca (French only), the social media, the monthly newsletter and the "Guide des marinas" is to inform, advise and entertain his readers. These media have appealed to amateur sailors for more than 43 years so that they can make informed choices in their boating practice.

Corridor Culturel
Corridor Culturel (french only) is an organization whose mission is to promote creativity, art, heritage and community in the Sud-Ouest and Old Montréal neighborhoods. Corridor Culturel collaborates with Voies navigables au Québec to enhance the visitor experience, organize events, raise awareness, promote event spaces and showcase the natural and cultural heritage of the Lachine Canal National Historic Site.
Collaborators