East Village
Batoche National Historic Site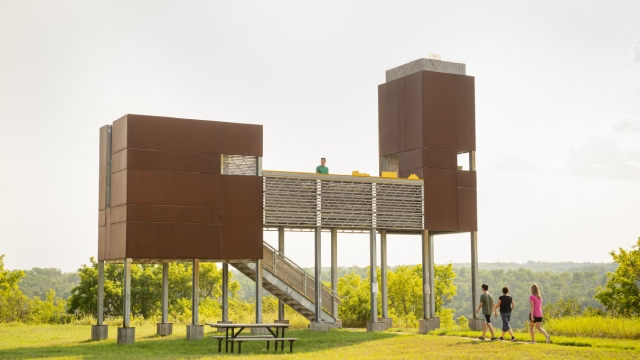 The East Village was the central commercial area for the Batoche community. The location of original foundations of the stores, the East Village continues to be a place of gathering! Enjoy the beautiful vistas of the river from the viewing platform, and gain an appreciation for the narrow river lots that were a key element in the establishment of the community.
Enjoy a picnic at the family garden and play area, as you learn about the vast network of family and trade ties that bound a people together in the Canadian west. Imagine creaking red river carts making their way across the prairies as they travel along the Carlton Trail and across the Canadian prairies. A short stroll from the family garden and play area is the original location of the ferry crossing, which connected the east and west sides of the river.
Viewing platform
Family garden
Overview perspective
Picnicking
Childrens play area
The East Village gate is located less than one kilometer north on Highway 225 (on the left hand side). The gate closes at 4:30. The East Village is also accessible via a 1.4 kilometer walking path just west of the historic Rectory.