Kluane National Park and Reserve
Kluane National Park & Reserve protects a spectacular Canadian landscape in the southwest Yukon, where visitors can explore a world of high mountain peaks and massive valley glaciers, boreal forests, sparkling lakes, iconic northern wildlife, and Southern Tutchone cultural heritage.
Features
Paddle out on stunning Kathleen Lake, set up camp in the peaceful forested campground, hike King's Throne trail, or enjoy a picnic at the Day-Use Area.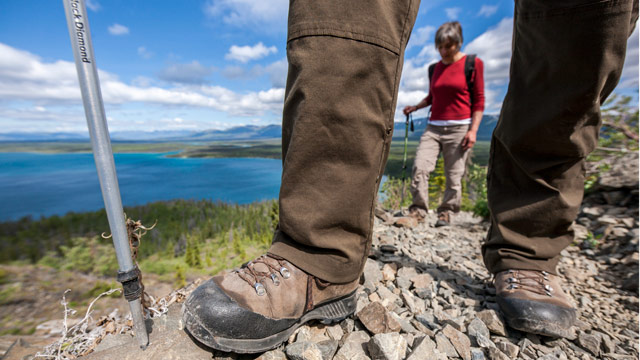 Kluane has everything from short easy hikes to epic backcountry treks. Find trail descriptions and backcountry permit and safety information.
Visiting Kluane National Park and Reserve
About Kluane National Park and Reserve
Conservation and science, animals, plants, the environment, and research.
Indigenous culture, park history, cooperative management.
Park Management Board, public consultations, plans, commercial permits, research permits.
Contact us
PO Box 5495
Haines Junction YT Y0B 1L0
Email address: kluaneinfo@pc.gc.ca
Phone number: 867-634-7207 (summer)
867-634-7250 (winter)
24 hour emergency dispatch
Phone number: 1-780-852-3100
Hours of operation
Closed for the season.
We look forward to seeing you in May 2024!
More places to discover with Parks Canada