Journey to the picturesque granite islands and rugged shorelines of Thousand Islands National Park. Explore secluded bays by kayak or boat, camp or picnic by the river, or learn about the region's biodiversity and rich Indigenous heritage from the vantage point of wooded trails and rocky lookouts.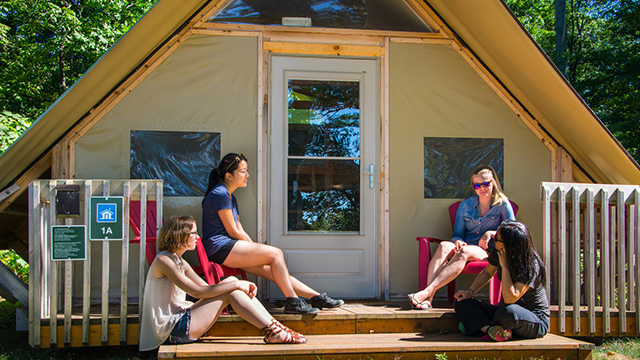 Island camping and oTENTik reservations can be made as of March 21, 2023 at 8 am EST.
Attention students! Thousand Islands National Park is looking for student interpreters, mainland and island visitor services team members and an administration student.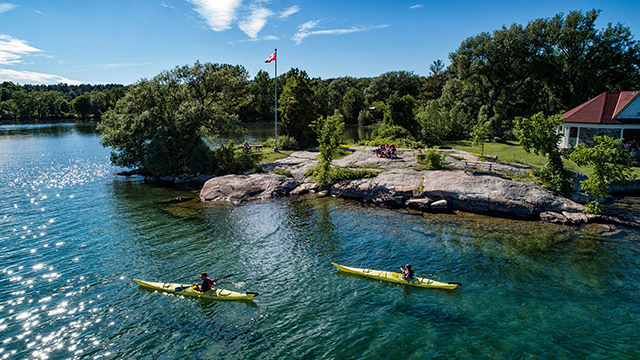 Bring your own boat or rent one locally to explore the islands.
Visiting Thousand Islands National Park
About Thousand Islands National Park
Conservation and science, R.A.R.E project, animals, plants, the environment, and research.
History, cultural landscape, designation information.
Contact information, jobs, public consultations, plans, business licenses and policies.
Contact Thousand Islands National Park
General inquiries:
Phone: 613-923-5261
Toll-free: 1-888-773-8888
pnmille-iles-thousandislandsnp@pc.gc.ca
For emergencies within the park:
Police, Fire, Ambulance (emergency only): 911
Wildlife incidents/Wildfires: 1-877-852-3100
Hours of operation
Mallorytown Landing

May 19 to September 4, 2023
Self-serve registration available
Visitor Centre office and washrooms open: 9:00 am to 4:00 pm
More places to discover with Parks Canada