Activities and experiences
Trent-Severn Waterway National Historic Site
Most visitors travel by boat, canoe or kayak along the many lakes and rivers that make up the system, but the historic lockstations also make interesting stops on any summer road trip. Chart a course through cottage country and discover great local businesses, or paddle your way down a quiet river to a perfect fishing spot. Staying the night is the best way to experience the lock life.
Popular activities and experiences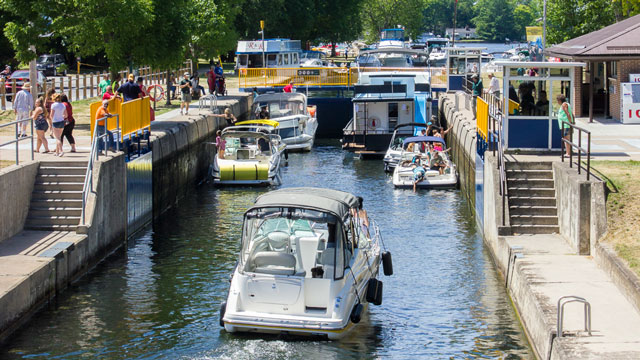 Plan a trip through the locks and discover a culture and community deeply rooted in history.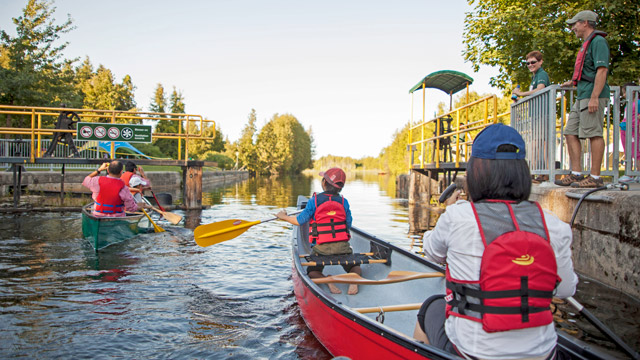 Lakes, marshes, open rivers, narrow channels, and populated rivers are all part of this epic route.
Stay the night in one of these teardrop-shaped hideaways, perfect for small families and paddlers.
Tourism
Come see the historic engineering and explore these beautiful sites.
Don't miss these highlight experiences and must-see sites.