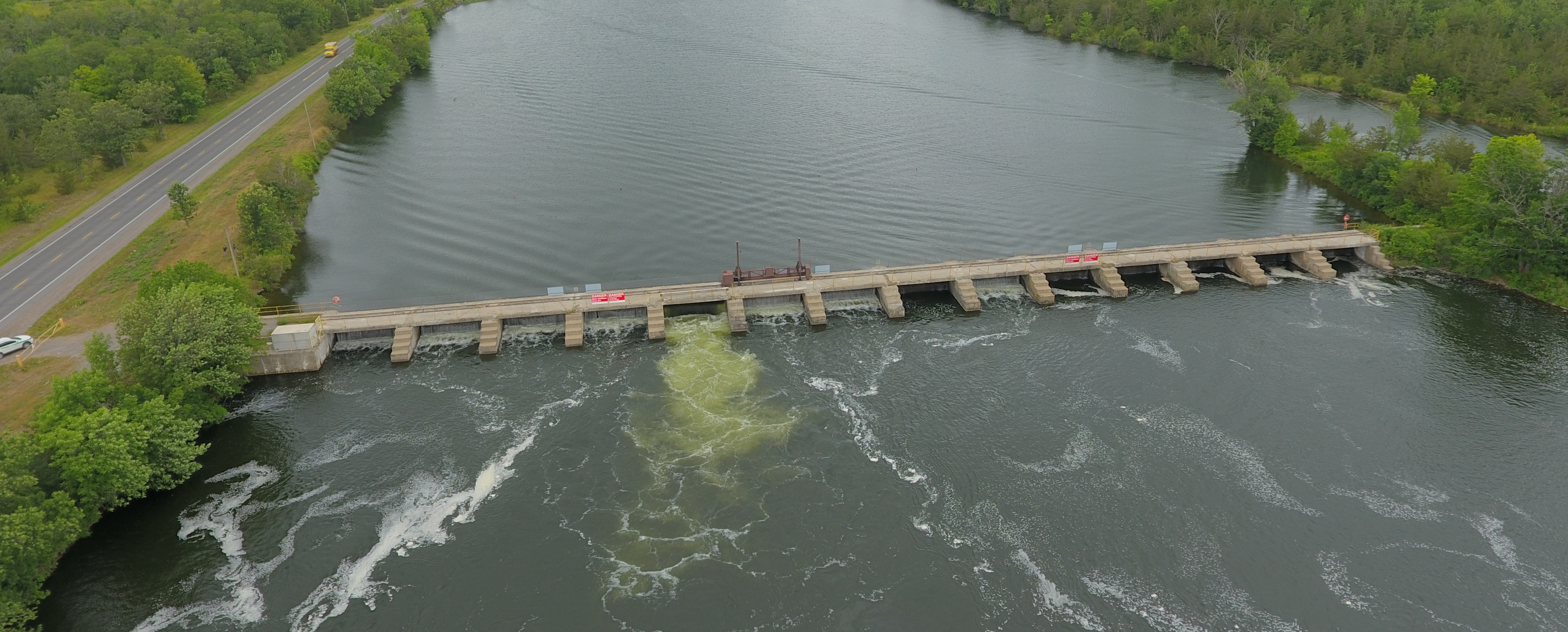 Glen Miller Dam 3
Trent-Severn Waterway National Historic Site
The original Glen Miller Dam was constructed in 1910 and has had very little intervention since that time. This summer, work will begin on Glen Miller Dam. This will include the full replacement of the existing dam and rehabilitation of a section of earth embankment adjacent to Lock 3. The new dam will be built immediately below the existing one and have improvements such as a wider deck, features that allow for easier dewatering of sluices, increased water capacity and other enhancements to improve water management capabilities. A section of the embankment, south of Dam 3 and on the east side of the river adjacent to Lock 3, will undergo reconstruction in order to protect the shoreline.
The contractor has mobilized to the site and the anticipated completion date for the full project is fall 2021. Reconstruction work on the embankment at Lock 3 is planned to begin fall of 2020.
Parks Canada is investing an unprecedented $3 billion dollars over 5 years to support infrastructure work to heritage, visitor, waterway and highway assets located within national historic sites, national parks, and national marine conservation areas across Canada.
Communications

March 14, 2019 - Community Update: Site Preparation