Community Update: Dam Replacement to Begin
Trent-Severn Waterway National Historic Site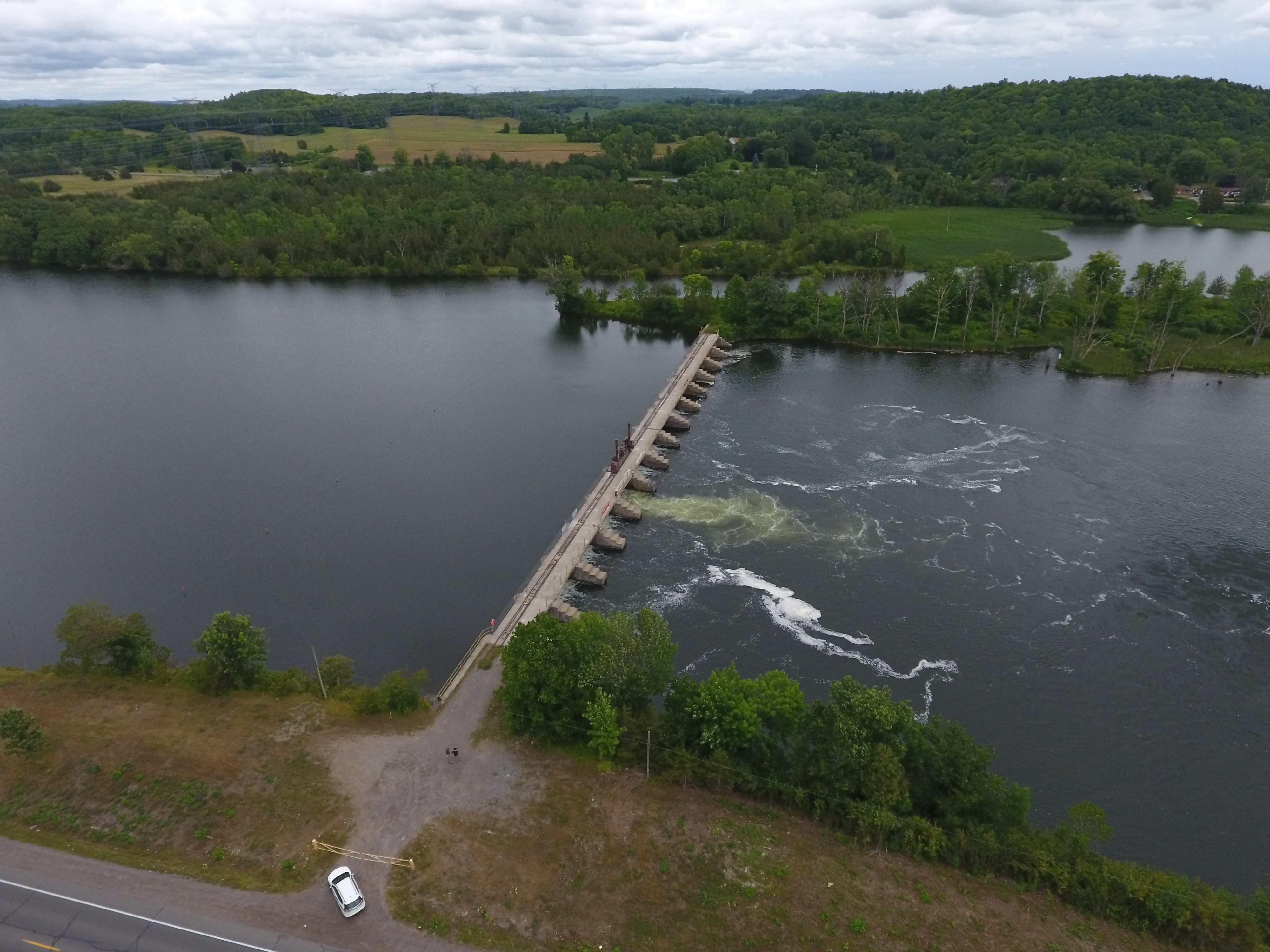 June 12, 2019 – Site mobilization for the replacement of Glen Miller Dam 3 is now underway. The contractor is presently onsite installing the temporary electrical systems required to complete the project, and will soon install trailers and fencing around the staging area on the east side of the canal. The 3 year project will be completed in two phases, leaving half of the dam available for water management operations during each phase.
Following mobilization, the first phase of work will begin on the east side of the dam in July. Work will start with the construction of temporary access roads and a temporary dam - to create a dry work area. The new dam will be built immediately downstream of the existing one and will have increased water management capacity, a wider deck, and an expected lifespan of more than 75 years.
The project is not only limited to work on the Glen Miller Dam. In fall 2020, Lock 3 located about 800 metres south of the dam will undergo embankment and shoreline reconstruction along a small portion of the east side of the river in order to protect the shoreline.
The Government of Canada has announced more than $615 million of work on infrastructure across the Trent-Severn Waterway and its reservoir lakes. As a part of this historic re-investment, major work is being done throughout the Quinte West community.
For more information
For questions or to receive updates about projects in Quinte West, please contact us at Ont.TrentSevern@pc.gc.ca.
For up-to-date news about this or other infrastructure projects in your area, please visit www.parkscanada.gc.ca/tswquintewest