Lockstation list and information
Trent-Severn Waterway National Historic Site
Every lockstation on the Trent-Severn Waterway forms part of a historic navigation system that connects Lake Ontario to Georgian Bay. Parks Canada maintains and operates these national historic sites to make travel possible for boaters and paddlers along 386 km of waterway. In addition to lockage and overnight mooring services, various other amenities at lockstations, such as washrooms, campsites and potable water, make it easy to plan a trip of any length. Each lock has its own story to tell and you will find friendly Parks Canada staff there to welcome you when you arrive.
Please note: these maps are intended for reference purposes only and should not be used for boating navigation. For more information on navigation, including nautical charts, see: Lockage and navigation
Google Map
Lockstations

Bridges
Google Earth Tour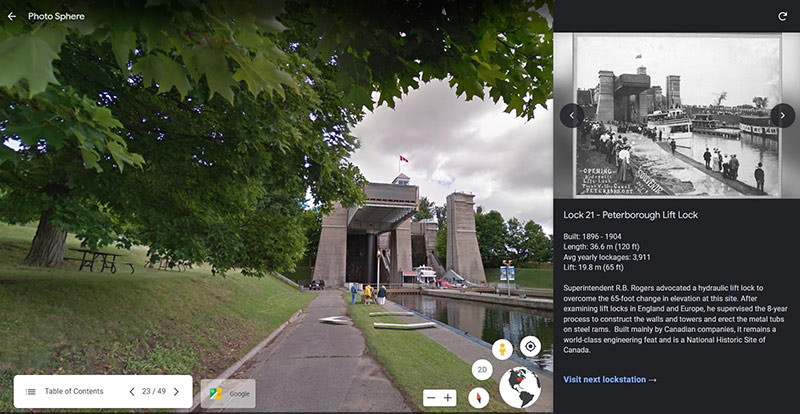 Learn more about the entire navigation system and the communities it connects, as you zoom in for a closer look at the historic sites on the waterway.
End-to-end flyover
Google Street View
Historical photos and stories
Lockstations by region
Trent Region
Kawartha Region
Simcoe Region
Severn Region