Archaeology in a burned landscape: nature gives and nature takes away
Waterton Lakes National Park
Waterton Lakes National Park is part of a rich cultural landscape that has been intertwined with Indigenous ways of life for thousands of years.
When most people think of Waterton, they think of the wind-swept prairie and mountains and the abundant wildlife and wildflowers, creating an incredibly diverse landscape.
Few realize the extent of the rich archaeological record in Waterton Lakes National Park, dating back over 10,000 years.
The Kenow Wildfire of 2017 has presented a unique opportunity for archaeological research in the park by clearing ground cover and allowing exceptional visibility of the land surface.
Following a wildfire of this intensity, the visibility afforded is a once-in-a-lifetime opportunity to record new archaeological sites and to update and expand our knowledge of previously identified sites.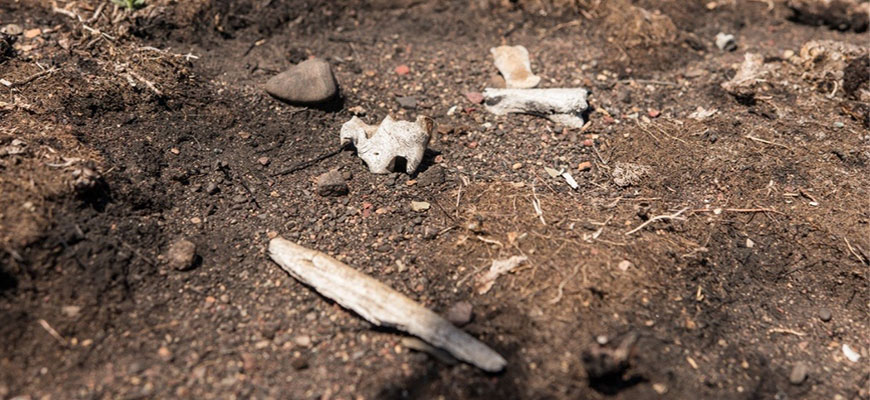 The work is taking place within areas burned by the Kenow Wildfire in the park. This areas covers approximately 19,000 hectares, ranging from grasslands to montane, sub-alpine and alpine locations.
While the Kenow Wildfire has produced incredible visibility, it also poses a threat to existing sites.
Some sites that have been exposed are now vulnerable to additional natural processes such as landslides, extreme rainfall, avalanches and rapid snow melt. If sites are too disturbed, it becomes challenging to piece together the findings in order to tell a story.
Archaeological resources cannot be duplicated or replaced if lost, damaged or destroyed. They are treasured because they allow us physical contact with our past. They are sources of knowledge about our history. It is important to remember that archaeological resources may be protected by law.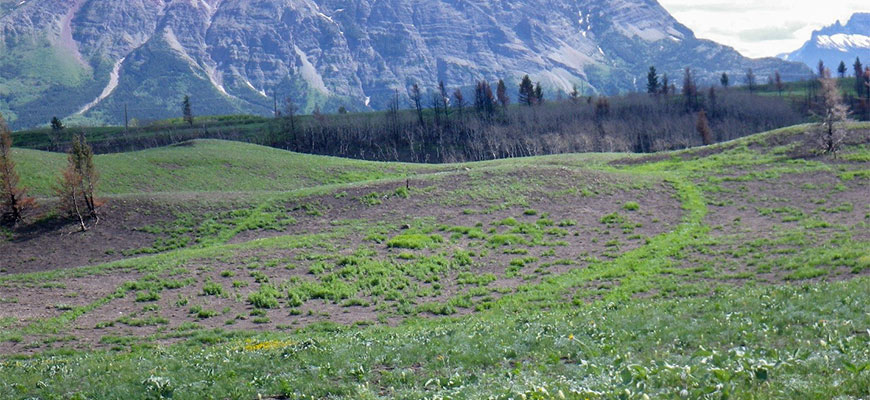 As part of the post-fire assessments in the park, five archaeologists are surveying the burned areas extensively for new sites, assessing the condition of sites impacted by the fire, and identifying potential risks to known sites in the post-fire environment.
This is the first stage in a five-year plan to delve into the archaeology of Waterton, revisiting and expanding on our understanding of how the area has been used through time.
This work builds on the existing archaeological research conducted in Waterton Lakes National Park and also on traditional knowledge. Our goal is to enhance our understanding of the story of the park, of Canada and of our shared past.
We will post regular updates about our work and the discoveries that we make.
Blog post written by Alanna Shockley.