Visitor information centres
Fundy National Park
On your trip to Fundy National Park, take a moment to stop at one of our visitor centres. Our friendly staff are there to welcome you and provide trip-planning advice or help you book a campsite.
Don't know what trails to hike during your visit? We can provide tips on what may be at your level, the best photo spots or how to avoid crowds on a busy long weekend.
Gift shops
Find our gift shops in the Headquarters and Wolfe Lake visitor centres, open during the operating season. Every purchase of Parks Canada official merchandise supports Canada's national parks, historic sites and marine conservation areas.
Headquarters visitor centre
The Headquarters visitor centre is located up the hill from the east entrance of Fundy National Park, near the Village of Alma. The area is known as the Headquarters area. The centre was built in 1950 and is a recognized heritage building.
Physical address: 8642 Route 114
Geographic coordinates: 45.595575, -64.950832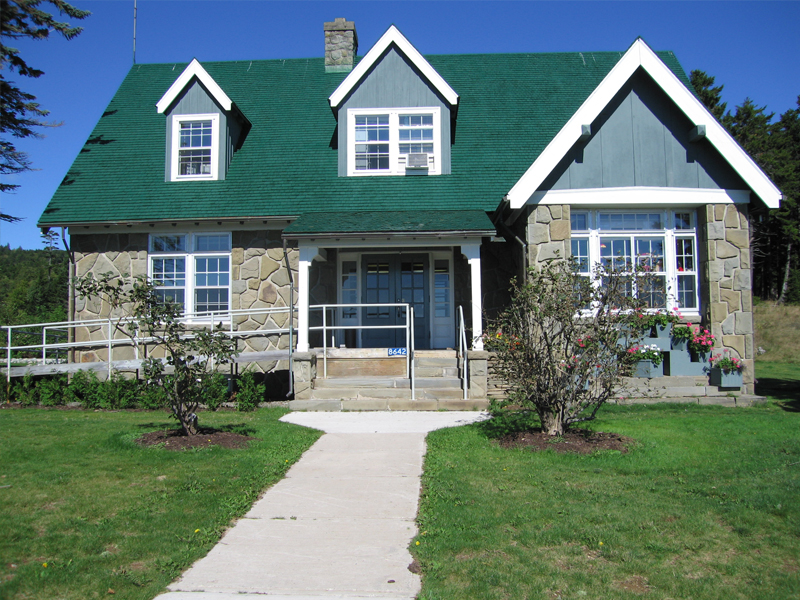 Wolfe Lake visitor centre
Located at the western entrance of the park, the Wolfe Lake Visitor Reception Centre provides visitors with enhanced services, including trip planning tools and creating a unique sense of arrival at the park's west end gate, as well as with the Fundy Trail Parkway connector road.
Physical address: 9577 Route 114
Geographic coordinates: 45.661167, -65.138128