Activities and experiences
Wood Buffalo National Park
Welcome to the largest national park in Canada and the world's largest Dark Sky Preserve. Wander through a boulder field across Grosbeak Lake's weird salt landscape. Snap photos of bison herds wallowing in the dirt along Pine Lake Road. Watch meteors and northern lights from the comfort of your campsite.
Start planning your trip here.
Effective June 1, 2023 at 10:00 a.m.: Pine Lake Road is closed from Parson's Lake Road to Peace Point due to an active wildfire in the area. The closure includes all of Pine Lake including the Pine Lake Campground, Kettle Point Group Camp and the Pine Lake Rental Cabins.
Featured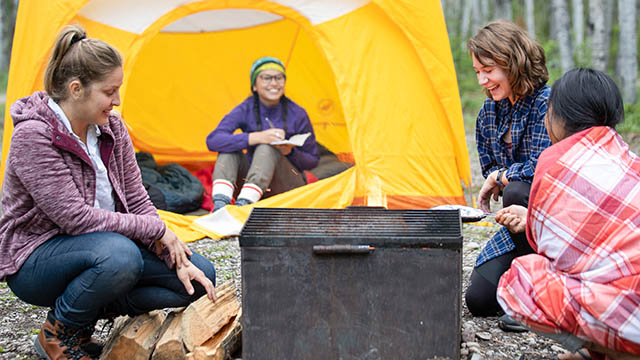 Indulge in the escape. There's no cell service here - just starry skies, singing birds, and the turquoise waters of Pine Lake.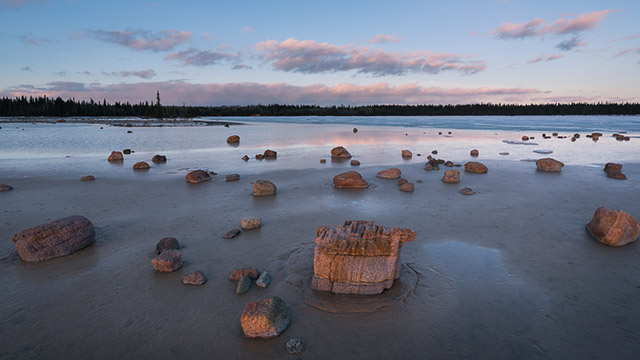 See the park from new perspectives on short, relaxing strolls and long, scenic loops.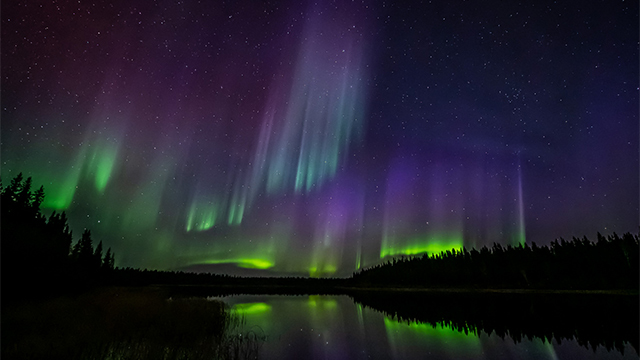 We are the world's largest Dark Sky Preserve. You've never seen the stars like this.