5 good reasons to come work for Parks Canada this summer!
Lachine Canal National Historic Site
Tuesday, February 21, 2023
Students: Join Our Team, Discover Your Passion!
Your chance to practise a little-known profession!
Who are these people who greet boaters, answer their questions and help them navigate obstructions? There are several helper positions available on the 5 Parks Canada canals in Quebec (Chambly Canal, Lachine Canal, Saint-Ours Canal, Sainte-Anne-de-Bellevue Canal and Carillon Canal). Interested? Parks Canada hires many students and youth during the summer season, and we would love to have you on our team!
You are in demand from all sides and wondering why you should choose to work in the canals this summer? There are many reasons to join our team! Below are 5 reasons why you should choose Parks Canada as your employer for the next few months.
1. Working in an environment rich in history
Parks Canada's historic canals and waterways offer a fascinating journey through Canadian history. While operating our locks, you will be able to appreciate state-of-the-art engineering dating back over 150 years! Work in beautiful landscapes, immerse yourself in a fascinating past and why not...participate in the cultural life of the area after your shift!
2. Stimulate your senses outdoors
Working outdoors not only allows you to breathe in the fresh air, but also to stimulate your senses: feeling the caress of a soft breeze on your cheek or the warmth of the sun's rays on your neck and hearing the birds sing all day long, it is priceless!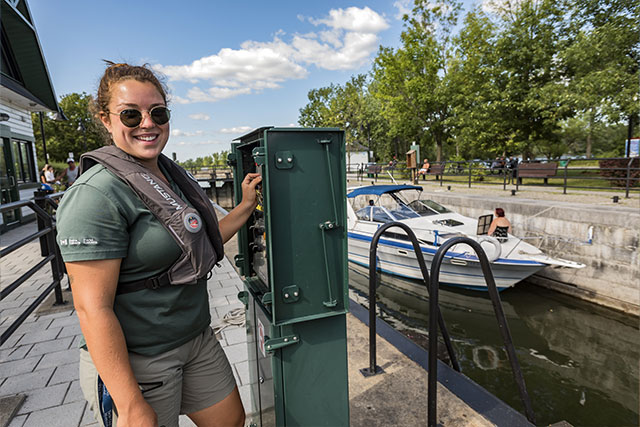 3. Meet passionate people
Sharing a common passion with your colleagues: that's the dream we all aspire to! At Quebec Waterways, the percentage of nature and outdoor enthusiasts is quite high, which leads to a strong team spirit and friendships that quickly develop. The best part? This passion is also shared with visitors and boaters.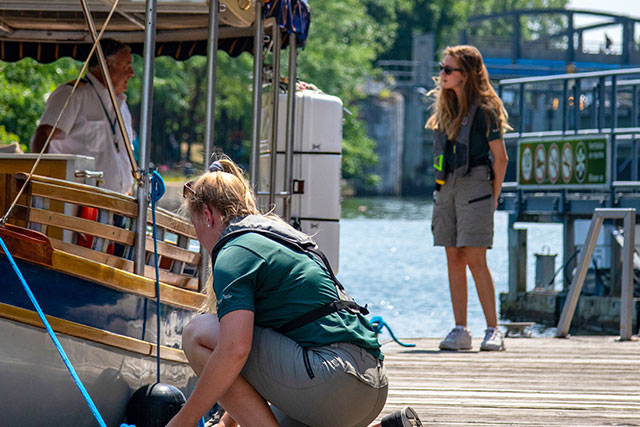 4. Diversity and challenges
A day of locking boats in a historic canal is always unique! It's a far cry from the traditional day at the wheel. From turtle rescue, to painting log cabins, to planting tulips, to locking 2 or 62 boats, no two days will be the same. And if you're versatile and like variety and challenges, it will be hard to get bored!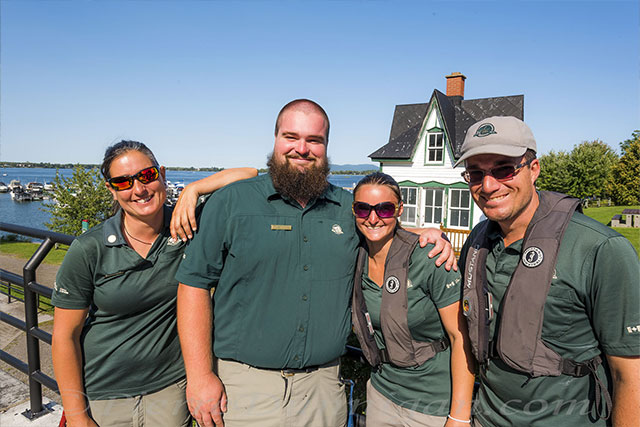 5. Work a few months... and enjoy the others!
For students, adventurers, nomads...here, lock keepers work from 3 to 5 months a year, and take advantage of the other months to study, rest, travel. This is a nice balance!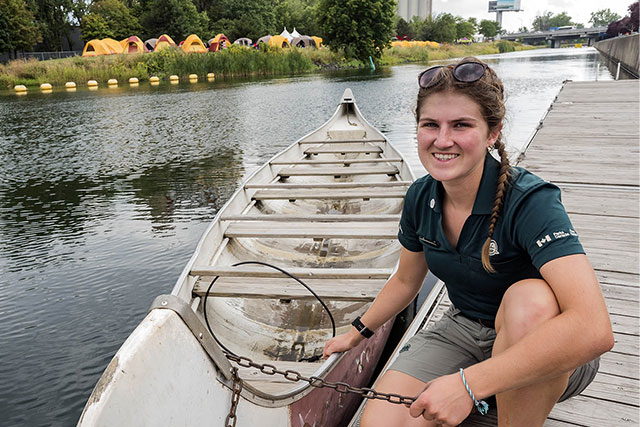 Lock operators who we asked what they liked most about their jobs said:
"We are aware that we are practising a rare, historic profession in a particular natural environment and we are fortunate to be able to interact with boaters who have exciting stories to tell."
There's something to convince you!
---
We have a job for you!
From visitor services to maintenance helper, there are many opportunities for students and the public.
Do you enjoy working outdoors and with the public? Are you physically fit? Are you a team player with good interpersonal skills who is not afraid of working long days? If so, you are the ideal candidate! Parks Canada offers competitive benefits that will allow you to gain work experience in a friendly work environment where diversity and inclusion are valued.
Send us your application in less than 15 minutes using our recruitment platform VidCruiter!