Artist-in-Residence at Point Pelee National Park
Point Pelee National Park
Point Pelee National Park is excited to announce the return of artist-in-residence program. Parks Canada is inviting up to 6 artists to participate in a 5 day residency program in Point Pelee National Park, located in Leamington, ON. The residency will take place from June 11, 2023 to June 16, 2023 and will provide artists with an opportunity to connect with nature and gain inspiration for their next work(s) of art.
Artists will be provided with: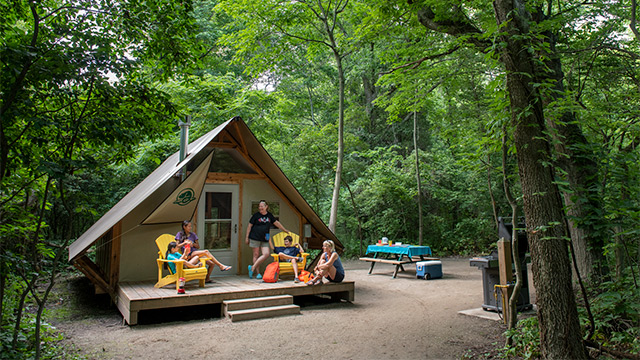 Comfortable accommodation during the residency in their own individual oTENTik, located in Camp Henry, Point Pelee National Park. Each oTENTik is heated, has electrical outlets, sleeps up to 6 people and includes cooking implements and dishes. Sites are equipped with a gas BBQ, picnic table and fire pit. Comfort Stations with washrooms, showers, potable water and a dish washing area are available within 100 m of each oTENTIk site. Artists are welcome to bring up to five guests with them.
Access to ecological experts and naturalists to help inspire their work, access to the Visitor Centre (public Wi-Fi available) and access to any public spaces in the park, including picnic areas, beaches, trails and the marsh boardwalk.
Artists are responsible for:
Transportation to and from the park
Their own art supplies
Bedding and other linens, such as towels required during their stay
Food for meal preparation
As part of the residency, artists are asked to:
Produce a piece(s) inspired by their stay at the park
Show a minimum of one (1) residency-inspired creation at a future exhibit (date/exhibit space to be determined). Shipping costs for artwork are at the expense of the artist
Grant Parks Canada permission to present their work on Point Pelee National Park's social media pages and website
Artists will be asked to share images on their social media accounts documenting their experience during the residency
Artists will be asked to interact with visitors to Point Pelee National Park during their residency
Who can apply:
Presented by Parks Canada, the Artist-in-Residence program encourages artists in all stages of their careers to apply. Applications from visual artists, ages 18 and up, working in the following disciplines are welcome:
Drawing
Painting
Photography
Sculpture
Textile
Mixed media
Graphic Illustration/Digital Painting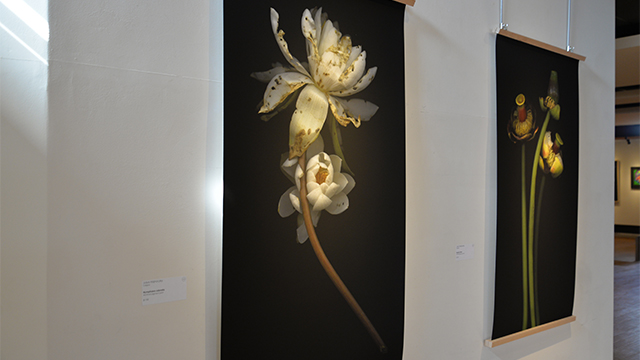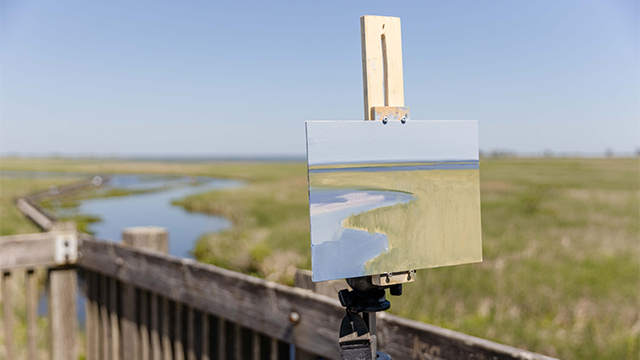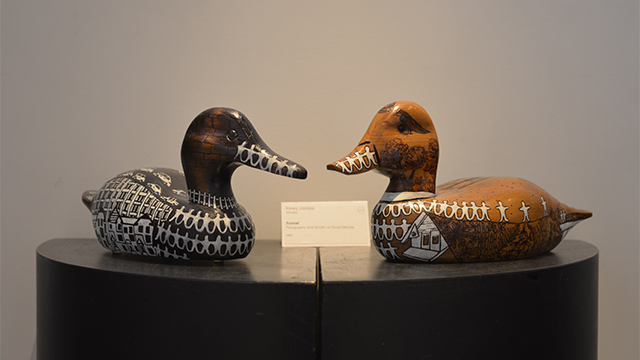 Applicants will be asked to complete and submit:
A completed application form (PDF 112 KB)
A short biography (150 words max)
Examples of work (up to 10 images) in JPEG format with relevant caption information included
Selection process:
Thank you to all who applied. The application process is now closed for 2023 and successful applicants have been contacted.