Île du Havre
Mingan Archipelago National Park Reserve
Facing the village of Havre-Saint-Pierre, Île du Havre offers an easy way of discovering the natural atmosphere of the Mingan islands. The site of the Hudson Bay Company's old fox farm, which dates back to the 1930's, can be seen from the village. A 17.2 km hike around the island allows campers to discover magnificently eroded cliffs and the beauty of the seashore. You can go past the cliffs on Cap du Corbeau and stretch out lazily on the sandy beach at Anse des Noyés.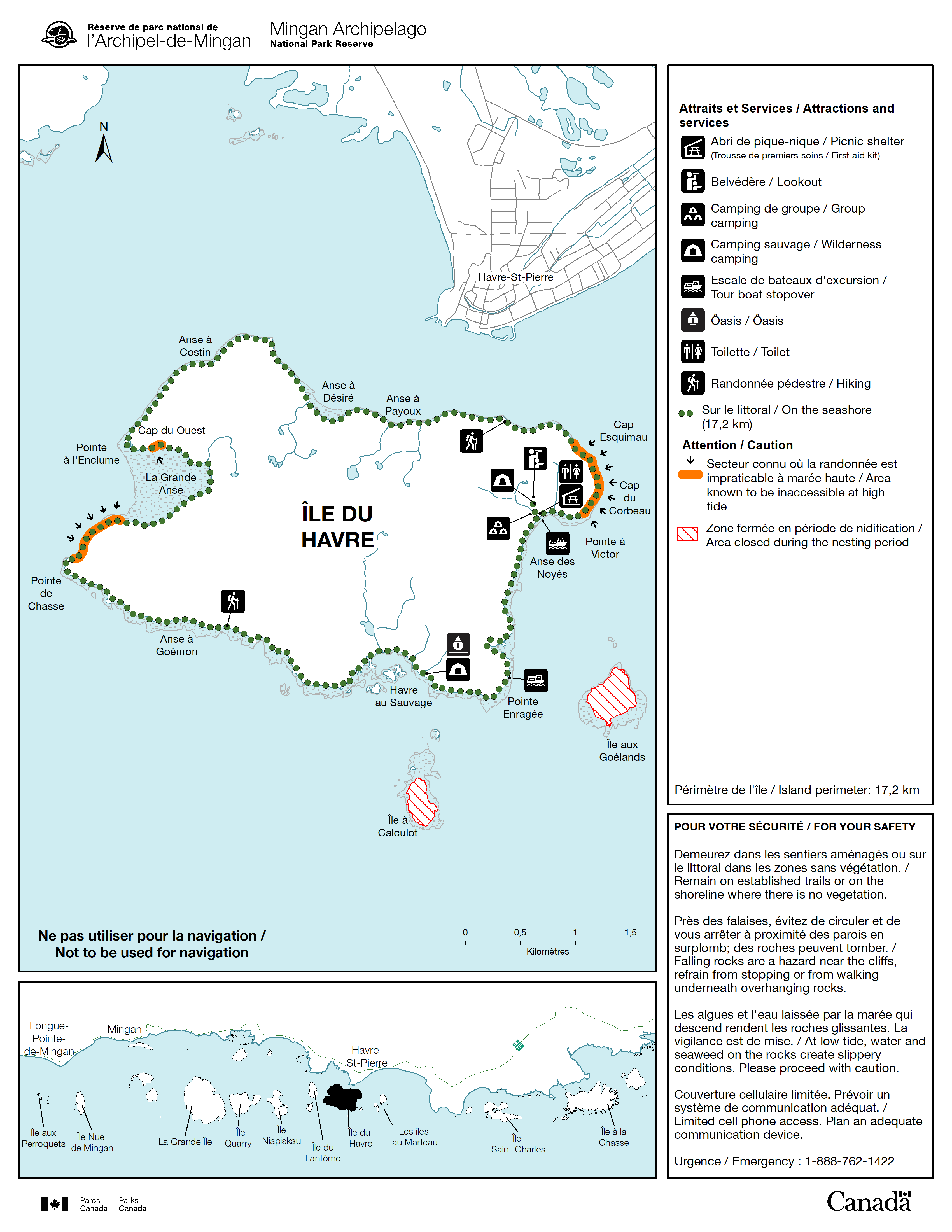 Trail map and regulations
While hiking, remain on established trails or on the shoreline where there is no vegetation.
Falling rocks are a hazard near the cliffs. When possible, keep a safe distance, avoid walking beneath overhanging rock and do not stop next to the cliffs.
At low tide, water and seaweed on the rocks create slippery conditions. Please proceed with caution.
Western islands of the archipelago