Île aux Perroquets
Mingan Archipelago National Park Reserve
The closer you gets, the clearer it becomes. What originally appeared to be a liner is in fact Île aux Perroquets. Situated in a treacherous water passage, this island's lighthouse was operational as early as 1888. Of course, two previous local shipwrecks provided the government with an incentive to make the area safer.The island, a favourable spot to observe seabirds, played host to two lighthouse keepers who were very well-known in the region: Count Henry de Puyjalon and Mr. Placide Vigneau.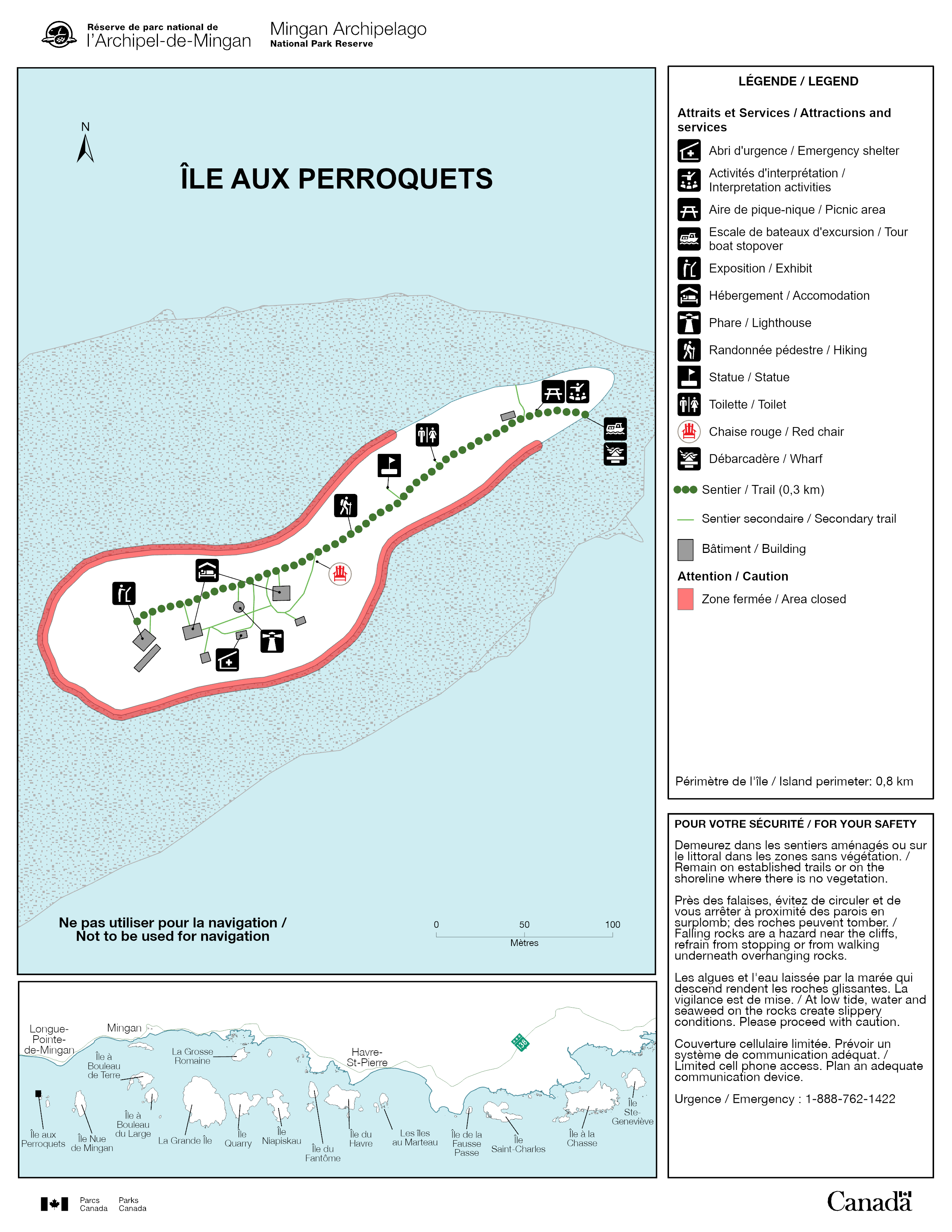 Download the map in high resolution (JPEG, 3,2 Mb)
Trail map and regulations
While hiking, remain on established trails or on the shoreline where there is no vegetation.
Falling rocks are a hazard near the cliffs. When possible, keep a safe distance, avoid walking beneath overhanging rock and do not stop next to the cliffs.
At low tide, water and seaweed on the rocks create slippery conditions. Please proceed with caution.
Hiking trails Île aux Perroquets (PDF, 2.4 Mb)
Western islands of the archipelago