Île du Fantôme
Mingan Archipelago National Park Reserve
The name of this island derives from the schooner Phantom, shipwrecked in the north of the island in 1862. The island is fascinating because of the numerous shapes and forms that can be found there: rounded monoliths, shoreline carvings and coastal ledges divided up like a chessboard. The barrens, which covers part of the island, and the cliffs attract colonies of seagulls and herring gulls each year.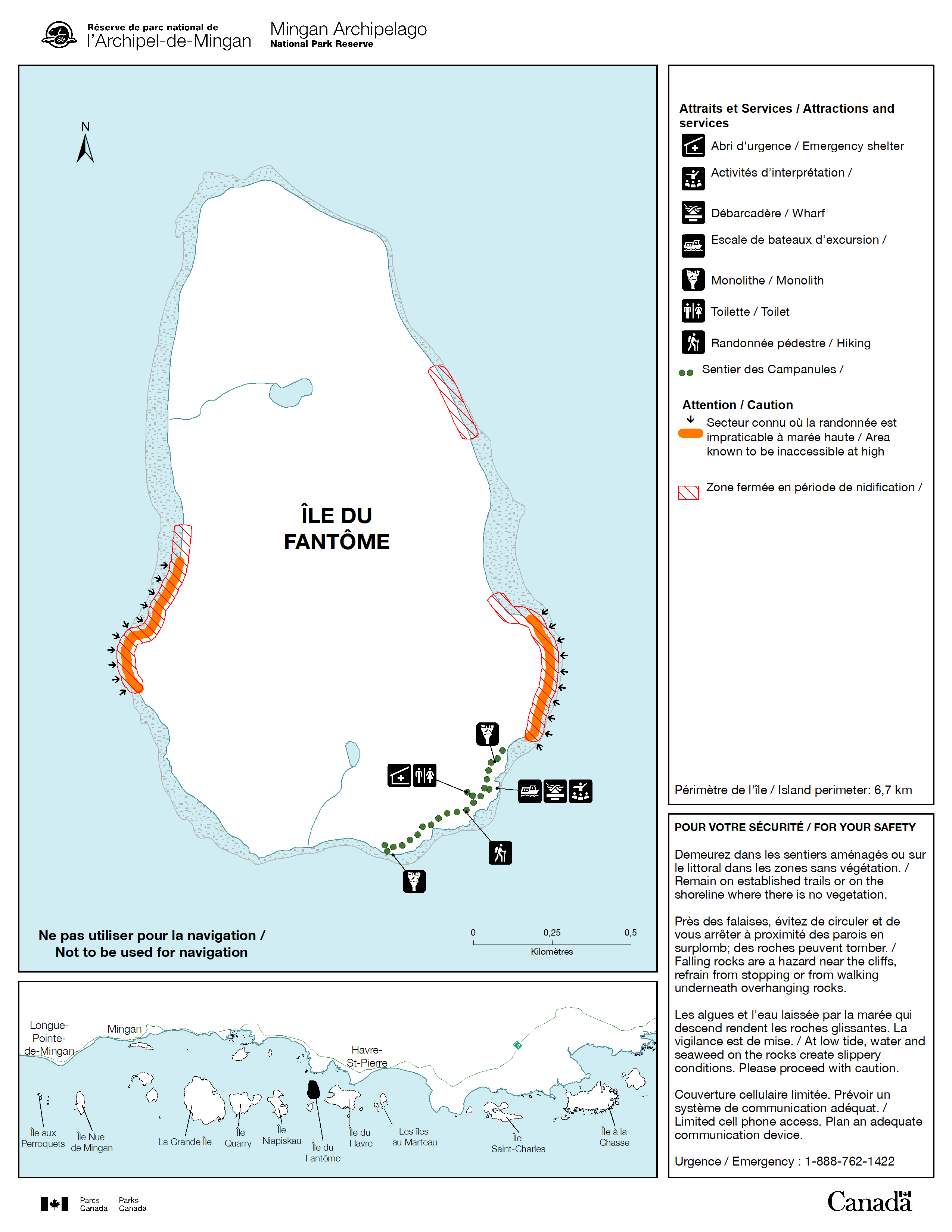 Download the map in high resolution (JPEG, 2 Mb)
Trail map and regulations
While hiking, remain on established trails or on the shoreline where there is no vegetation.
Falling rocks are a hazard near the cliffs. When possible, keep a safe distance, avoid walking beneath overhanging rock and do not stop next to the cliffs.
At low tide, water and seaweed on the rocks create slippery conditions. Please proceed with caution.
Western islands of the archipelago